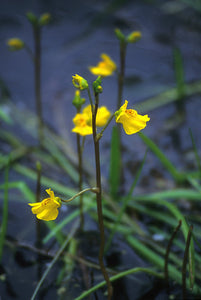 Indications: caught up in illusion; unable to make decisions that support our highest good; often deceived or taken advantage of; lack of discernment.
Healing Qualities: helps us shatter illusion through clear inner knowing; promotes discernment when faced with dishonesty in others; strengthens our ability to perceive the truth regardless of the confusion that surrounds it.
Ingredients: purified water, organic Demeter Certified Biodynamic® brandy (alcohol 20% by volume) and the vibrational infusion of Bladderwort - Utricularia vulgaris.
Instructions for use: add 2 drops to a small cup of water and take a sip 4 times/daily. Read more here.