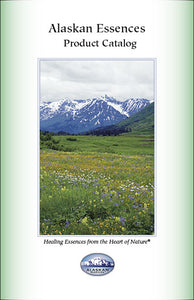 Our new interactive Product Catalog contains up to date information on all of the essences, sprays, and related products that we currently offer. The catalog includes a table of contents that shows the page headings and our main product categories. Clicking on the page number will take you to that page or section. Clicking on any of the links you find in the text will take you to the relevant page on our website.
The information in this publication has been fully updated as of October 20, 2016 and is available in PDF format to view online or download. It consists of sixty-seven 5.5 x 8.5 inch pages. 
This is a FREE download.