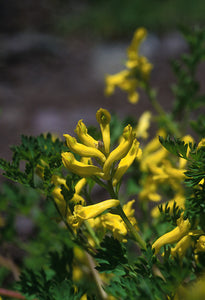 Indications: difficulty getting all of our talents and skills to work together in a focused way; overwhelmed by new experiences; cannot make sense of how life fits together.
Healing Qualities: supports the reintegration of identity after an experience of deep transformation; helps us establish and maintain a link with the higher self that facilitates the integration of life experiences according to the needs of the soul.
Ingredients: purified water, organic Demeter Certified Biodynamic® brandy (alcohol 20% by volume) and the vibrational infusion of Golden Corydalis - Corydalis aurea.
Instructions for use: add 2 drops to a small cup of water and take a sip 4 times/daily. Read more here.