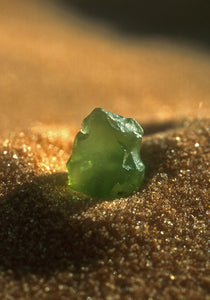 Indications: trepidation, fear or insecurity during the beginning phase of any new experience; projections of failure when attempting to learn or do something new; feeling unprotected in that space where the known has fallen away and the new has not yet become manifest.
Healing Qualities: the stone of new beginnings; stabilizes the subtle bodies and the heart chakra during the incubation period of new creative projects; helps us initiate new cycles of learning and experience without fear.
Ingredients: purified water, organic Demeter Certified Biodynamic® brandy (alcohol 20% by volume) and the vibrational infusion of Peridot.
Instructions for use: add 2 drops to a small cup of water and take a sip 4 times/daily. Read more here.