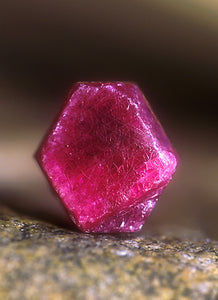 Indications: unresolved survival issues blocking energy flow between the Earth and the 1st chakra; constipation of energies in the lower chakras and organs of the body; ambivalence about being present in the physical body; tendency to disconnect from the body during times of chaos and upheaval.
Healing Qualities: energizes and balances the 1st chakra and supports the ability to ground spiritual energy completely into the physical body; increases the upward flow of nurturing Earth energy to all chakras and improves circulation throughout the body.
Ingredients: purified water, organic Demeter Certified Biodynamic® brandy (alcohol 20% by volume) and the vibrational infusion of Ruby.
Instructions for use: add 2 drops to a small cup of water and take a sip 4 times/daily. Read more here.