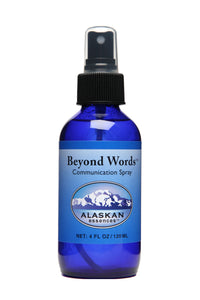 Beyond Words is a communication spray that supports confident self-expression. The spray helps to clarify and organize your thoughts so you can put them into words easily. Excellent for writing, teaching, public speaking, interviews and every situation in which honesty, open communication and shared understanding is crucial such as work meetings, therapy sessions and family gatherings.
The spray contains our original Communication formula Beyond Words. Click here to read more about the essences in that formula.
The oils used are: Lavender, Roman Chamomile, Red Mandarin, Rose Geranium and Sandalwood. These oils have a grounding, calming and uplifting effect and promote mental clarity.