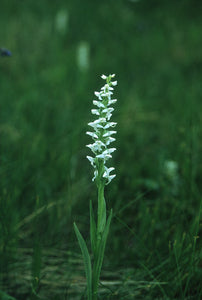 Indications: caught up in confusion, shame, fear and guilt; prone to destructive or degrading tendencies; extremely low self-esteem.
Healing Qualities: support for cycles of initiation, death and rebirth; enables us to emerge from a deep experience of transformation with a new sense of wisdom; helps us bring discarded aspects of ourselves back to the embrace of Divine love.
Ingredients: purified water, organic Demeter Certified Biodynamic® brandy (alcohol 20% by volume) and the vibrational infusion of Bog Candle - Platanthera dilatata.
Instructions for use: add 2 drops to a small cup of water and take a sip 4 times/daily. Read more here.