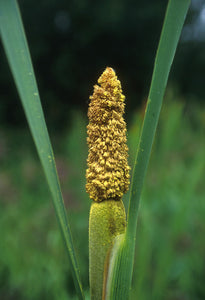 Indications: weakened by connections and involvements that no longer serve one's highest truth; difficulty standing up for oneself; feeling unsupported by others.
Healing Qualities: helps us connect with the personal truth that illuminates our chosen life path, and with the inner strength to act in alignment with this truth.
Ingredients: purified water, organic Demeter Certified Biodynamic® brandy (alcohol 20% by volume) and the vibrational infusion of Cattail Pollen - Typha latifolia.
Instructions for use: add 2 drops to a small cup of water and take a sip 4 times/daily. Read more here.