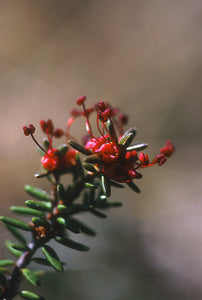 Indications: life filled with inner conflict and attachment to outcome; unable to find or maintain one's center in a difficult or oppressive situation.
Healing Qualities: helps us find empowerment in the depths of struggle; stimulates awareness of cycles of light and darkness, internally and externally; enables us to hold these polarities with respect and gratitude, rather than with attachment or aversion.
Ingredients: purified water, organic Demeter Certified Biodynamic® brandy (alcohol 20% by volume) and the vibrational infusion of Crowberry - Empetrum nigrum.
Instructions for use: add 2 drops to a small cup of water and take a sip 4 times/daily. Read more here.