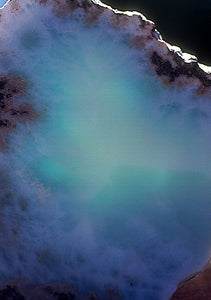 Indications: lack of nurturing and comfort; not feeling safe or supported in one's relationships; conflict and disharmony between the inner masculine and feminine.
Healing Qualities: this stone holds the energy of nonviolence, safety and nurturing; builds up a resonance in the emotional body that attracts and holds the energy of harmlessness and peace; helps us relax and receive nurturing without struggle; helps women feel safe with their own femininity.
Ingredients: purified water, organic Demeter Certified Biodynamic® brandy (alcohol 20% by volume) and the vibrational infusion of Larimar.
Instructions for use: add 2 drops to a small cup of water and take a sip 4 times/daily. Read more here.