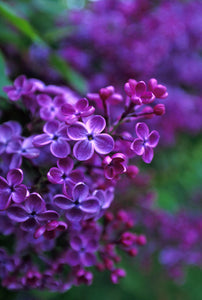 Indications: weak vertical alignment affecting energy inflow and circulation; energies stuck in lower chakras; over concern for our own stories and struggles.
Healing Qualities: aligns the chakras with each other so that they can more fully receive and embody healing energy from the Spiritual dimensions; helps us gracefully raise the frequency of our energy fields.
Ingredients: purified water, organic Demeter Certified Biodynamic® brandy (alcohol 20% by volume) and the vibrational infusion of Lilac - Syringa vulgaris.

Instructions for use: add 2 drops to a small cup of water and take a sip 4 times/daily. Read more here.