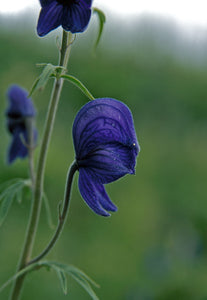 Indications: difficulty being in close physical contact with others; confused sense of spiritual identity; fearful of contacting one's own shadow self.
Healing Qualities: provides protection and support for getting in touch with the deepest levels of the inner self; strengthens our ability to interact with others by fostering a clear recognition of our own Divine identity.
Ingredients: purified water, organic Demeter Certified Biodynamic® brandy (alcohol 20% by volume) and the vibrational infusion of Monkshood - Aconitum delphinifolium.

Instructions for use: add 2 drops to a small cup of water and take a sip 4 times/daily. Read more here.