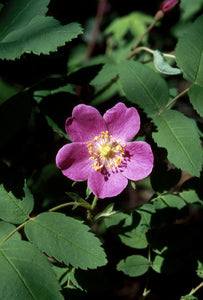 Indications: lacking trust and faith; feeling hopeless; apathetic and disinterested in life; unable to keep the heart open when involved in difficult or adverse circumstances.
Healing Qualities: helps us remain openhearted when we are faced with conflict and struggle; builds trust; encourages openness and a courageous interest in life.
Ingredients: purified water, organic Demeter Certified Biodynamic® brandy (alcohol 20% by volume) and the vibrational infusion of Prickly Wild Rose - Rosa acicularis.

Instructions for use: add 2 drops to a small cup of water and take a sip 4 times/daily. Read more here.