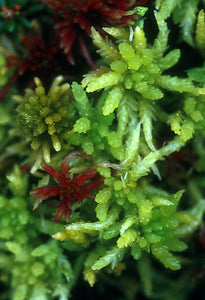 Indications: overly critical and judgmental of our healing journey; obsessing about the day-to-day details of life; unable to see the positive side of transformational experiences.
Healing Qualities: helps us release the need for harsh judgment or criticism of our healing processes; enables us to create a space of unconditional acceptance in our hearts so that core issues can be brought there for healing.
Ingredients: purified water, organic Demeter Certified Biodynamic® brandy (alcohol 20% by volume) and the vibrational infusion of Sphagnum Moss - Sphagnum sp.

Instructions for use: add 2 drops to a small cup of water and take a sip 4 times/daily. Read more here.