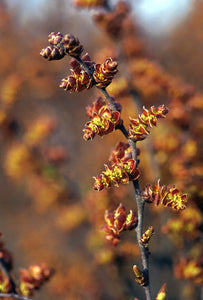 Indications: emotional energies blocked in lower chakras; emotional communication with others is defensive, lacking clarity and characterized by conflict, blame, and the assignment of guilt.
Healing Qualities: helps us identify and release deep emotional pain and tension that undermines the quality of our communication and interactions with others, especially in male/female relationships.
Ingredients: purified water, organic Demeter Certified Biodynamic® brandy (alcohol 20% by volume) and the vibrational infusion of Sweetgale - Myrica gale.

Instructions for use: add 2 drops to a small cup of water and take a sip 4 times/daily. Read more here.