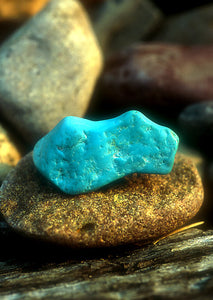 Indications: lack of reverence for the Earth; no gratitude for nature's gifts; too busy to honor the sacredness of life; taking without asking or giving something back; living a life without soul.
Healing Qualities: attunes the energy field to the ancient wisdom and sacredness inherent in all of life; cleanses and deepens our connection to the soul of the Earth; helps us live a life of simplicity with gratitude and reverence for All.
Ingredients: purified water, organic Demeter Certified Biodynamic® brandy (alcohol 20% by volume) and the vibrational infusion of Turquoise.
Instructions for use: add 2 drops to a small cup of water and take a sip 4 times/daily. Read more here.