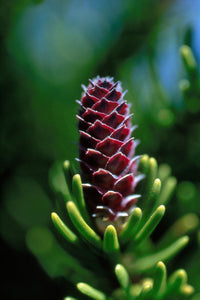 Indications: information overload; feeling disintegrated; unable to apply knowledge to life's challenges; difficulty integrating how one feels with how one thinks.
Healing Qualities: grounds spiritual wisdom into the body; helps one bring logic, intuition and emotion together into unified action in the present moment.
Ingredients: purified water, organic Demeter Certified Biodynamic® brandy (alcohol 20% by volume) and the vibrational infusion of White Spruce - Picea glauca.

Instructions for use: add 2 drops to a small cup of water and take a sip 4 times/daily. Read more here.