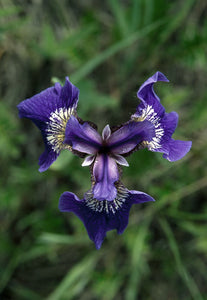 Indications: lack of belief in our own capacity to create; blocking creative expression because of an unwillingness to share it with others; feeling disconnected from the source of our own creativity.
Healing Qualities: opens awareness of our inherent creative potential; helps us recognize the beautiful expression of Divine creativity that we are; encourages us to share our inner beauty and creative energy freely with others.
Ingredients: purified water, organic Demeter Certified Biodynamic® brandy (alcohol 20% by volume) and the vibrational infusion of Wild Iris - Iris setosa.

Instructions for use: add 2 drops to a small cup of water and take a sip 4 times/daily. Read more here.